THANKS TO ALL ITS SUBSIDIARIES, GROUPE IDEC IS ONE OF THE FEW PLAYERS THAT OPERATES IN ALL SEGMENTS OF THE REAL ESTATE MARKET
LEARN ALL ABOUT
THE WORLD OF GROUPE IDEC
IN VIDEO
GROUPE IDEC
A major player in the real estate sector
With 500 employees in France and nearly 700 abroad, GROUPE IDEC is one of the few companies operating in all segments of the real estate market: planning and development, creation of energy solutions, investment, design and construction of all types of real estate projects in France and abroad.
 The group stands as a responsible contributor to the environmental energy transition. This approach contributes to the green growth of towns, businesses and people while embracing the challenges of coherent and practical sustainable economic development.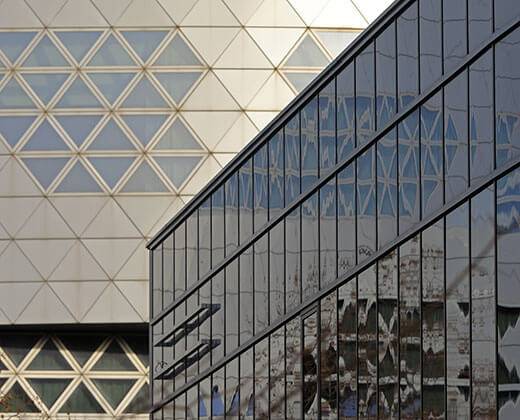 GROUPE IDEC is positioned as a responsible player in the area of energy transition and limiting land-take. We approach each new project with the local authorities to reinvigorate their areas by creating new living and working spaces. This commitment is materialized by a determination to contribute to the green growth of towns, businesses and people while embracing the challenges of coherent and practical sustainable economic development.
Planned or ongoing in France and abroad
PLANNING & DEVELOPMENT
We offer you prime locations
We offer you plots of land ideally located in the heart of employment areas and at the crossroads of major routes to promote the development of your business. Our teams provide comprehensive accompaniment and a complete solution from the organization of the project, through to conception-construction.
Proposing prime locations
Organization and conception of your operation
ENERGY
We make energy a new resource
Whether at the scale of a park or a building, our energy experts apply themselves to integrating the energy dimension from the first conception of the projects on which they work. This approach allows them to first imagine and then actually produce positive energy spaces, the sharing of which becomes a reality and which are aimed at carbon neutrality. The buildings that set up there benefit from the same innovative treatment.
Programs aiming at carbon neutrality
Innovative energy solutions for parks & buildings
Energy management for territories and buildings
FINANCING & INVESTMENT
We invest in your projects
We guide and assist you in developing your professional projects. We invest in your real estate transactions either 100% or by way of co-investment with a joint structure. We also support our clients in bringing your innovative projects to fruition through capital increases or equity investments.
Structuring of operations
INNOVATION
We are working towards green and low-carbon growth
Groupe IDEC stands as a responsible player in imagining and developing greener, intelligent real estate projects that combine sustainable energy solutions. It federates a group of innovative start-ups that are part of GROUPE IDEC INVEST INNOVATION.
New generation solar power
International
We assist you with your international projects
We guide and assist you in fulfilling your international projects. Our teams will be at your side from the very first stages to provide you with a tailor-made solution, based on the specific requirements and standards of the country in which you wish to set up your business, thanks to our dedicated subsidiaries.
A property proposal tailored to your requirements
Planning and construction of projects
Sourcing and assistance in setting up sites
Guidance and support in obtaining local funding
GROUPE IDEC
Redefining real estate together
Since the company was founded more than 20 years ago, we have made a name for ourselves with a creative and bold vision that blends in perfectly with the environment. For each of our operations, we redefine our approach to continuously innovate and work by your side to envision more sustainable, connected and intelligent real estate.