IDEC SANTÉ is assisting AREFIM in the construction of a logistics platform developed for L'OREAL in the heart of the Cosmetic Park in Vennecy (45). Five months after the kick-off of this 35,000 m² operation, we check out how the work is progressing, captured under a dusting of snow.
A SIZEABLE PROJECT FOR IDEC SANTÉ
AREFIM, a French real estate company specializing in the development of business and logistics parks, stands out with its projects that blend seamlessly into their environment and exhibit a distinctive graphic signature based on vertical colored strips. The company has appointed IDEC SANTÉ to build a turnkey logistics platform developed for L'OREAL in the heart of the Cosmetic Park, which is gradually taking shape on the outskirts of Orléans (45).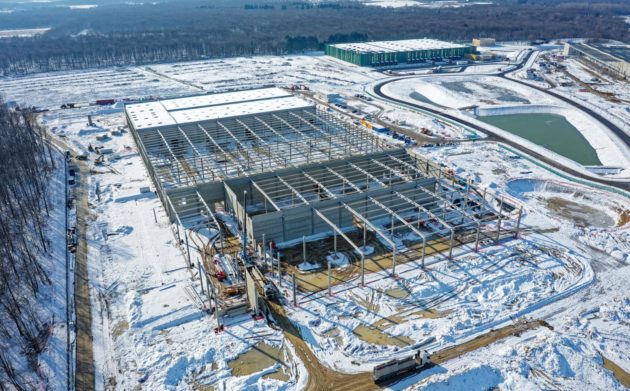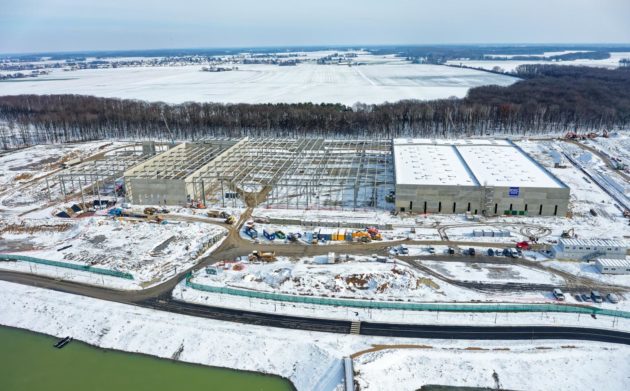 FIVE MONTHS OF WORK
Since the first excavations began last September, the work on this structure has advanced at a steady pace. Thus, five months after construction began, the entire concrete frame and columns are now in place, and most of the concrete panels on the facades have been erected. The roofing is advancing rapidly and the cladding work will begin in the next few weeks. At the same time, work is being done on the interior fittings and technical work packages.
DELIVERY IN SUMMER 2021
The construction of this warehouse will go on until next summer. On completion, it will offer the future occupant L'OREAL a total surface area of 35,000 m². It will be organized around a large logistics area with five cells, a main cell measuring 12,000 m² and four cells measuring 3,500 m² each to store materials, products and combustible substances. An office block measuring nearly 2,500 m² and an equipment room will complete this project, which will be awarded a double certification, BREEAM Excellent and LEED Gold.